Creating an inspired community to be more physically active together
Physical inactivity: a global public health problem
One in four adults (1.4 billion people worldwide) do not meet the WHO recommendations on physical activity to benefit from the reduced risk of common chronic diseases and to improve their health and wellbeing, according to the World Health Organisation data published in Lancet Global Health
The WHO Global recommendations on physical activity for health state that:

Adults should do at least 150 minutes of moderate-intensity aerobic physical activity throughout the week or do at least 75 minutes of vigorous-intensity aerobic physical activity throughout the week or an equivalent combination of moderate- and vigorous-intensity activity.

People of all ages should do strengthening activities involving major muscle groups on two or more days a week
Turn-key solution
Enabling everyone to move that little bit more
Let the solution free your time to engage with your workforce

No spreadsheets, no manual tracking, just one simple solution which enables you and your team to focus your time on engaging with your colleagues.

Every client has an assigned Customer Success manager who has the responsibility to optimise the platform for your users,

We take the heavy lifting away from you to you can focus on creating the most active workforce in your industry.
Case Study: Enabling movement and engagement across 200 stations

Read our latest case study which has supported mass movement across the entire SWR network to achieve 338 minutes of exercise per week by employees.
Real-time insights
It's not just individuals tracking their progress. The Active Hub solution enables you to track your company's progress and continues to deliver.
ACTIVE

312

weekly minutes

ENGAGED

6.8

daily views

COMMUNITY

90%

more motivated
Engaging employees from around the world
Real-time leaderboards create a ripple of engagement across the globe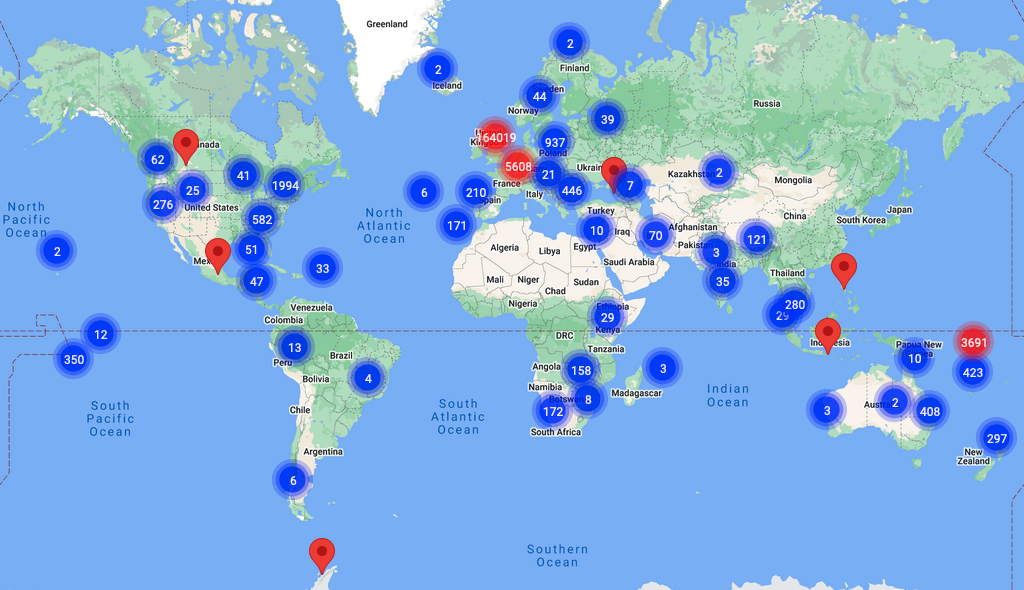 Our pricing
All our solutions cater for any size organisation whilst ensuring each one creates the right engagement.
Clients we support
Clients on Total Active Hub supporting a positive culture.






Subscribe to learn how to inspire your community
Keep up to date with our latest research, evidence based insights, innovations and learn how to create an active, engaged community
"Working with Total Active Hub has enabled us to deliver a platform for physical wellbeing and team engagement. Their automated user-friendly application has removed the need for spreadsheets; thus, delivering a fun but competitive event in a very efficient way"

Ian, Lloyds Bank
"Easy to set up (I'm not that techie and i set up our team in a minute!!) Good data to see and keep yourself motivated."

User feedback, SWR
"Actually got addicted to doing exercise, I was going out at least 3 times a day, even when at work, I would go out in the evening in all weathers and actually enjoy it."

User feedback, SWR
"It gave me a sense to do more taking part in Move for 30. Time is something we all have but focus shifts with work commitments. This gave me an opportunity to get the best out of myself."

User feedback, SWR
"I loved the challenge of ensuring we all did it and the competitive nature. It also meant we got up from our desks at least once a day whereas before we would not move until home time."

User feedback, SWR
"The main point for me was that the longer the challenge went on the more I was motivated to ensure I continued to complete the task, and to continue afterwards. These things are great because they become habit forming."

User feedback, Arbuthnot